Topics:
______________________________________________________________________________
Question
How can I go about uploading my own design onto your card templates?
Answer
We have a catalog full of beautiful designs, and we stand by each and every one of them, so we of course recommend browsing the catalog before attempting to create your own design.
However, many of our customers are also talented designers, or simply have a fun photo or child's artwork that they'd like to present without anything else. Following the steps below, you can add your artwork to a card.
Visit our DIY card category or DIY gift category and pick the format you think will work best.
If your image is all ready, you can upload it as a photo through standard photo upload.
If your card looks good with only these steps, you may stop here and check out. Otherwise continue on with these steps.
If you have a vector or PDF file (Recommended if you've created your own text and/or graphics) then you'll simply add the card to your cart with no personalization, but select "Request free designer assistance" and let us know you'll email the design file to us.
Email your design file to us with all text outlined and photos embedded.
Either way we may contact you if we are concerned about your text or graphics not printing optimally.

Templates
Worried about your margins or if your design will be safe to print? You can download one of our templates to ensure that your design will be be okay! Any .pdf or ai files can be emailed to contact@paperculture.com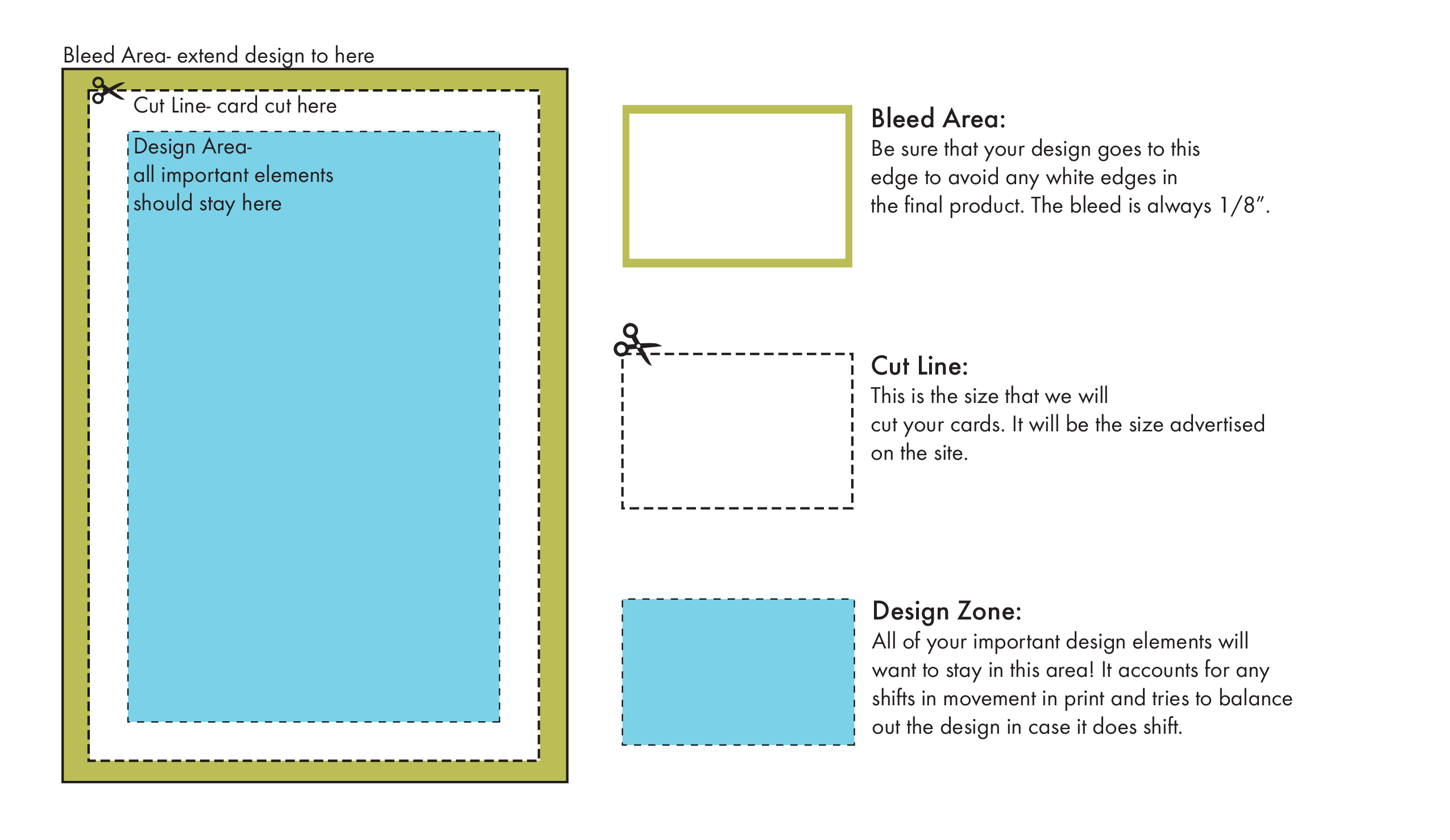 Is your design still not previewing correctly on site? Are you confused about the notes the designers had sent you, go ahead and review this article about bleed and image placement!
______________________________________________________________________________
Question
What guidelines do I need to adhere by to keep my postcard back USPS approved?
Answer
In addition to the regulations listed above, for a postcard back to be USPS approved, there are a few design regulations to abide by. You can refer to the image below or download our postcard templates for reference! Any .pdf or ai files can be emailed to contact@paperculture.com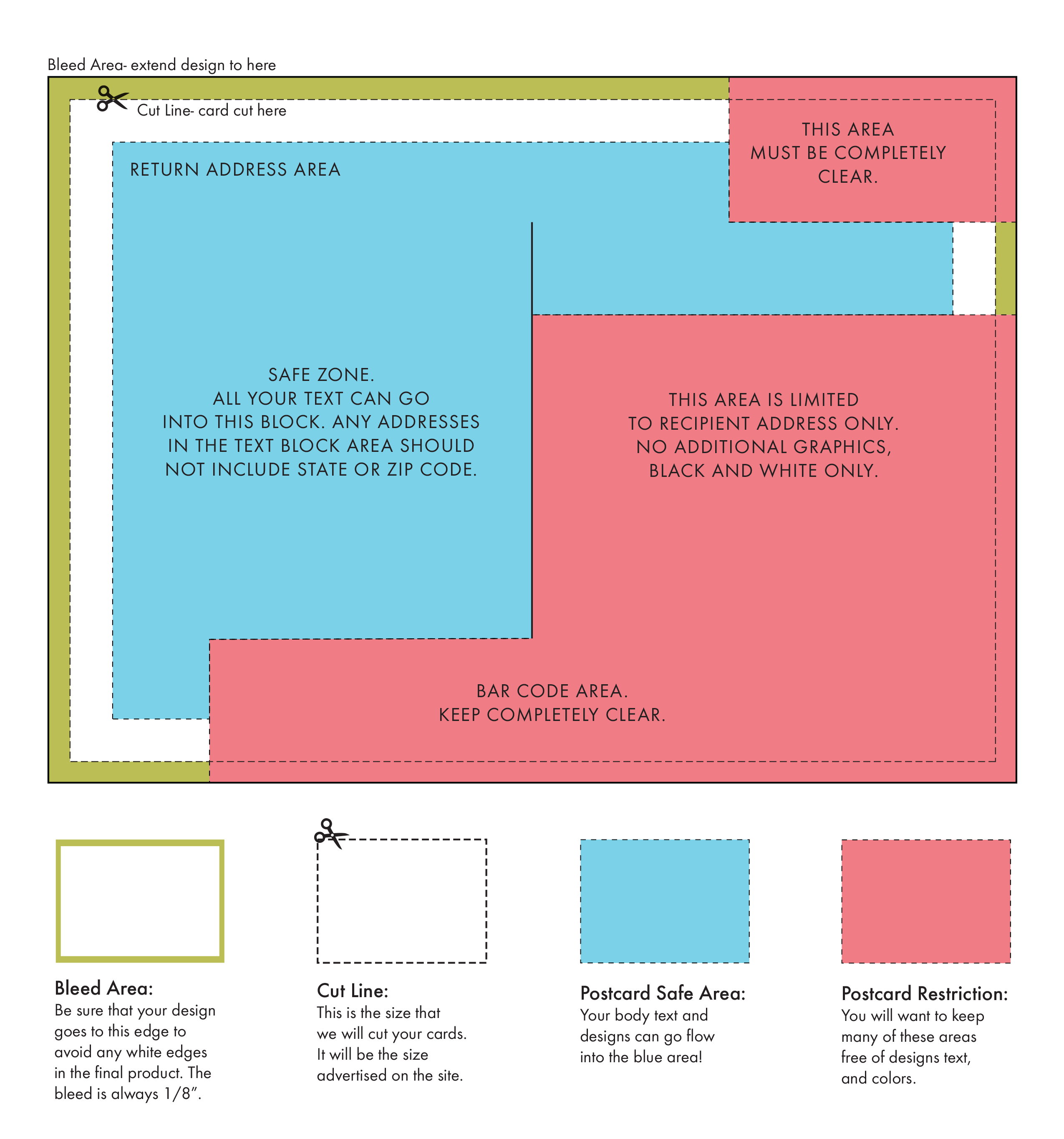 Templates