Question
How can I add signatures to my card design?
Answer
We can add your signatures to your card through our free designer assistance service. If you have multiple signatures you need to include on the card, we recommend having all the signatures on one file. Here are the best ways to send that file over.
Digital Signatures
The easiest way to collect multiple signatures is using Google Jamboard which is a virtual whiteboard program that is free to use with a Google account.
We recommend having all of those signing the board:
Use the black color option with the second pen choice for best clarity.

When in doubt, write bigger

. This file will be adjusted to fit on your card so any small signatures will appear even smaller on your Paper Culture card.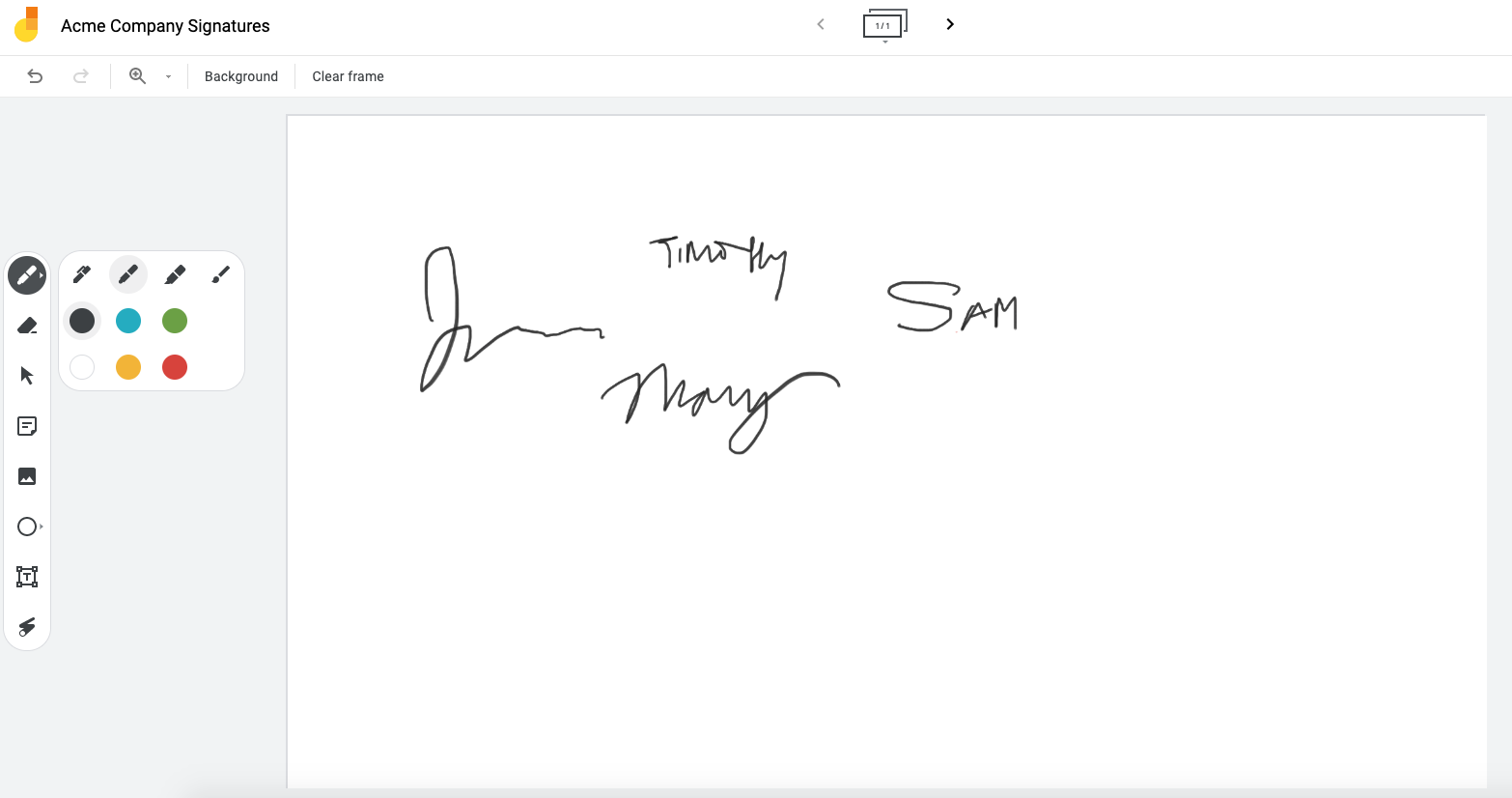 After everyone has signed the board, you can download the whole board as a PDF by clicking on the three-dot icon.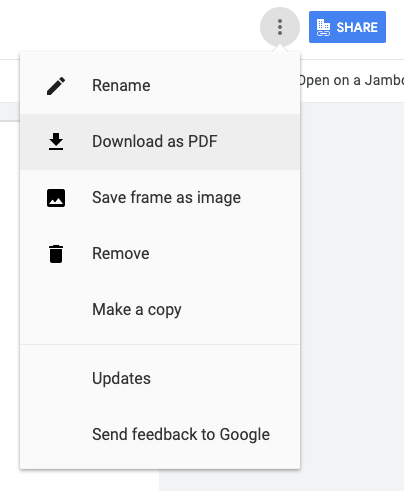 Once you have the PDF file, you can forward that file to the Paper Culture by submitting a help request and indicate which proof you are looking to add the signatures to.
Scanned Signatures

For signatures written on paper, we recommend doing the following:
Write with a thick pen so that the signature shows up clearly when scanned.
Write with black or

dark blue

ink.
When in doubt, write bigger so that the scanner can pick up more details.
Scan the signature with Black & White settings at 300 DPI and save the scan as a JPEG, PNG or PDF.
For multiple signatures, we recommend doing one of the following:
Have everyone sign the same sheet of paper and scan the single sheet per the specifications above.
If you're not able to get everyone's signature on one document, have each person follow the steps above so that there's an image for each person's signature.